Scenia Bay
Scenia Bay is condo development situated in the north part of Nha Trang city at 25-26 Pham Van Dong street, just few steps from the beach. The 40-story project is designed to have 704 residential units and 274 hotels rooms with direct sea view. Located at 25 – 26 Pham Van Dong, Scenia Bay has four fronts facing the routes: Pham Ngoc Thach, Sao Bien, Nguyen Bieu, the main side adjacent to Pham Van Dong Street, which is a road close to Nha Trang sea. offers the privilege of " just one step to the sea ". From Scenia Bay, it's easy to move to the beautiful landscapes in Nha Trang as well as markets, hospitals, schools …
The project developer Nam Tien Lao Cai Joint Stock Company with headquarter in Lao Cai City, Ha Noi has total assets estimated at 1,800 billion VND with an average annual revenue of 455 billion VND. Nam Tien Lao Cai Joint Stock Company operates mainly in the fields of investment, construction, management and operation of 35kV and 110kV transmission lines; operating hydro-power plants; investment, construction and operation management of yellow phosphorus, phosphoric acid; constructing works (civil, transportation, irrigation,…).
INVESTOR: Established in 1999, Nam Tien Lao Cai Joint Stock Company was formerly known as a construction company. After nearly 20 years of operation and development efforts, the company has now become a powerful corporation with multiple industries and 6 member companies.
Operating in 4 fields including hydropower, chemicals, construction and real estate not only shows the scale, stature, and financial potential of the investor Nam Tien Lao Cai for all major domestic and foreign partners. It also helps the real estate projects of this group very easily and quickly to mobilize investment capital.
1. Project Overview:
Name of the project: Scenia Bay Nha Trang.

Location: 25-26 Pham Van Dong, Vinh Phuoc – Nha Trang City.

Project owner: Nam Tien Lao Cai JSC.

General Contractor: Unicons (Intercontinental Danang Sun Peninsula, Sarina Dai Quang Minh, Vinhomes Central Park …).
Designers: GSA Architecture Office (Australia).
Land area: 7,666 m2
Total floor area: 110,841 m2

Project scale: 

40 floors, 2 basements, 1st to 4th floor for Lobby, Spa, Coffe, Restaurant, Mall, Conference Room,…, from 5th floor for 704 residential units for sale with area of 39-107 m2​​ and 274 hotel room.
24/7 security, camera system.
Walking distance from beach: 50m
Handover: Q4/2019
Ownership: 50 years for a foreigner, issuing pink book for a Vietnamese.
2. Building Facilities and Amenities:
2 basements for parking.
Floor 01: Lobby, Reception, Lounge, Coffe Bar.
Floor 02-03: trade center and services, 5* luxury sea view restaurant.
Floor 04: Gym, night club, library and reading corner, conference rooms for residents.
Floor 05: reading book and outdoor yoga, Smoking area, Sea view Gym & Spa, Baby sitting and playground, Infinity Pool & Children's Pool Sunbathing.
Floor 27: children's play area.
Floor 28: community garden, Sky restaurant, Outdoor bowling alley, Telescope.
Floor 31: infinity pool, Children's play area, Billiard table.
Floor 05-40: 274 hotel rooms and 704 residential units.
3. Equipment:
1st period of application is from 5th October, 2017. Until new policy is introduced a customer registered to buy a unit at Scenia Bay project has a furniture included as beds, bedside tables, sofa set, sofa table, curtain sets, desks + chairs, TV selves, dining table + 4 wooden chairs painted color specified (example of the list for 2-bedroom unit)
4. Floor plan and layouts:
5. Type of apartments:
6. Payment schedule:
  1. stage: signing a deposit contract and paying non-refundable deposit

  2. stage: deposit 15% of the sales price (VAT exclusive and deducted 100,000,000 VND from 1st stage) within 15 days


  3. stage

: 

deposit 15% of the sales price (VAT exclusive)  within 35 days

  4. stage: have paid 30% of the sales price + VAT, signing a sales contract (expected 1/2018).

  5. stage: payment 10% of sales price + VAT, (expected 5/2018)

  6. stage: payment 10% of sales price + VAT, (expected 9/2018)

  7. stage: payment 10% of sales price + VAT, (expected 1/2019)

  8. stage: payment 10% of sales price + VAT, (expected 5/2019)

  9. stage: payment 25% of sales price + VAT, 2% maintenance fee, + 5% VAT, at handover (expected Q4/2019)


10. stage: payment 5% of sales price (VAT exclusive), receiving pink book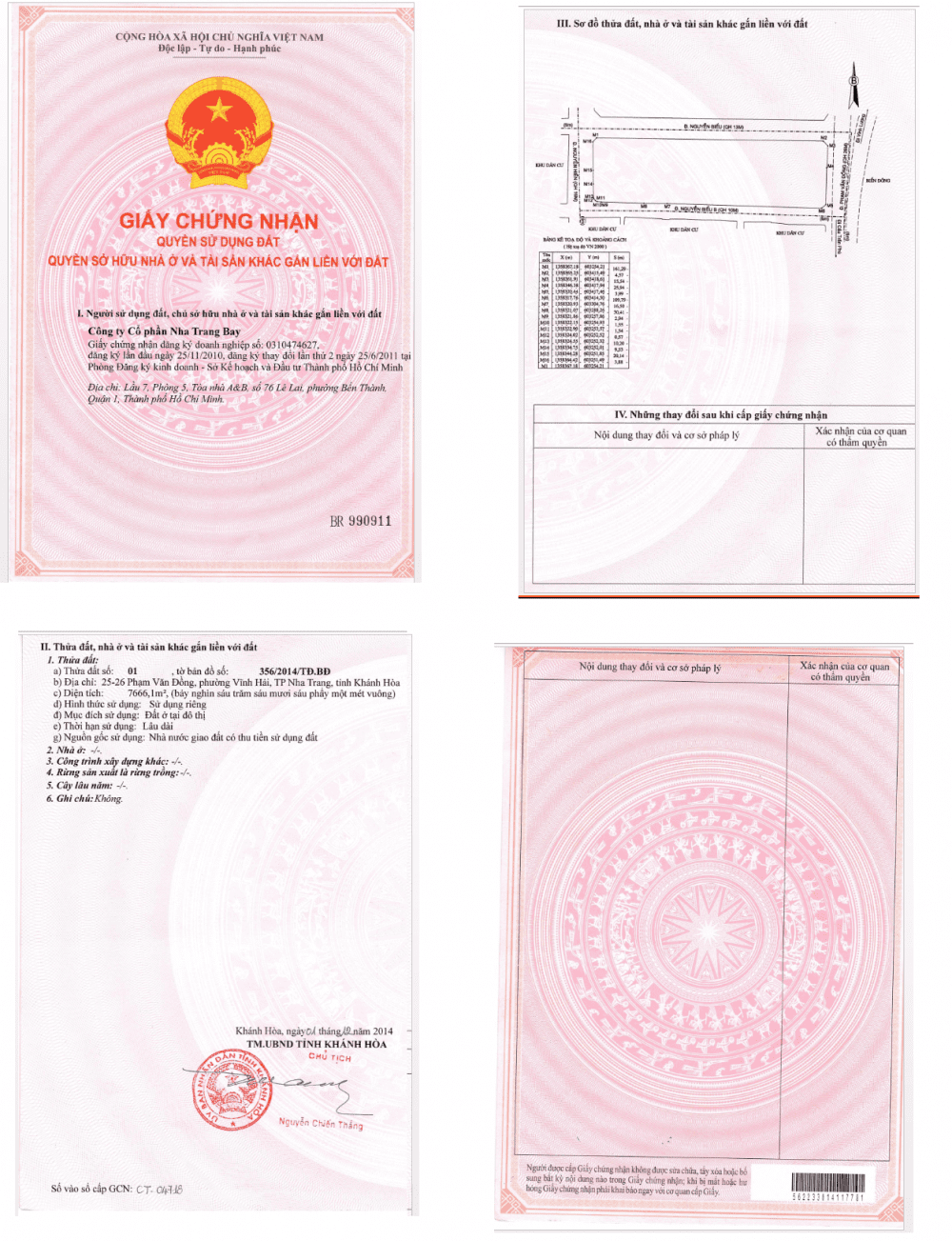 ♥ Apartmets for Sale in Scenia Bay Building, click this links for more details:
♥ Apartmets for Rent in Scenia Bay Building, click this links for more details: https://nhatrang4rent.com/properties-search/?inspiry_building=+Scenia+Bay&status%5B%5D=for-rent
For more info contact us: Ms.Diem +84938251119 on info@nhatrang4rent.com